Enjoy The Wait.
APOP Media is the largest in-store cannabis lifestyle network & digital menu platform based in LA and has quickly evolved into the market's leading advertising and educational service. Strategically placed in dispensaries, waiting rooms, med rooms, doctor's offices & at live events across California.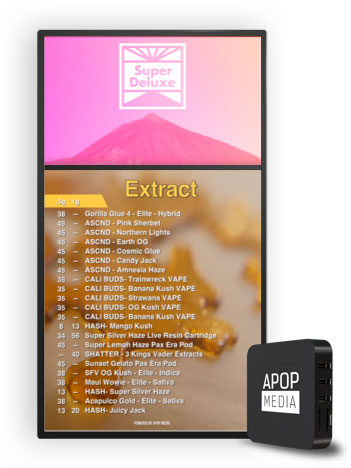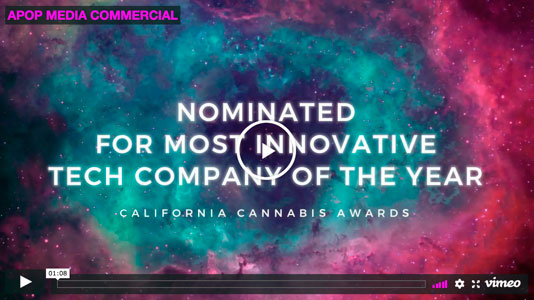 The Future of Cannadvertising
Reach customers At-Point-Of-Purchase
APOP is in over 250 locations and reaches over 2 Million consumers each month. APOP creates a professional retail environment that educates and influences customer to buy the best products at the point of purchase where 92% of purchase decisions are made entertainment and targeted advertisements right when they are making a purchase decision.
Popular Brands Using EZ-AD




Newest Technology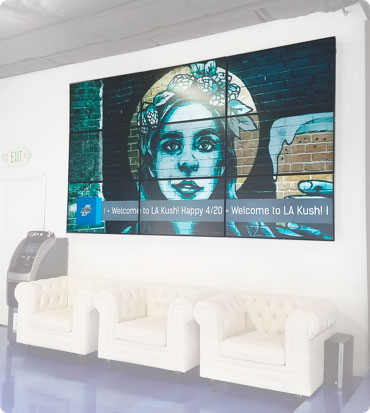 Video Wall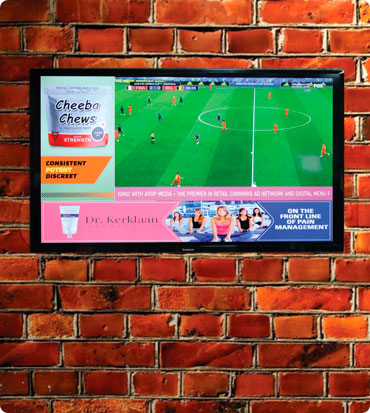 Bump & Squeeze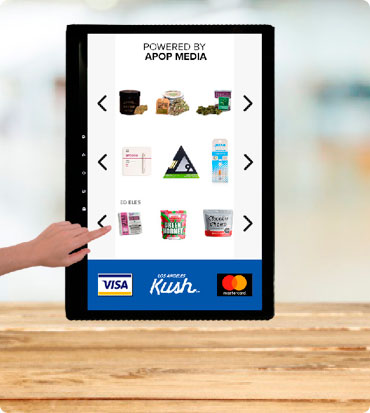 Touchscreen Menu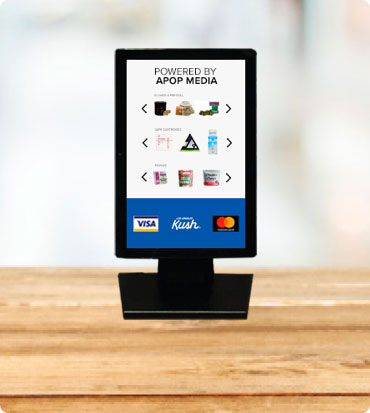 Tablet Self-Checkout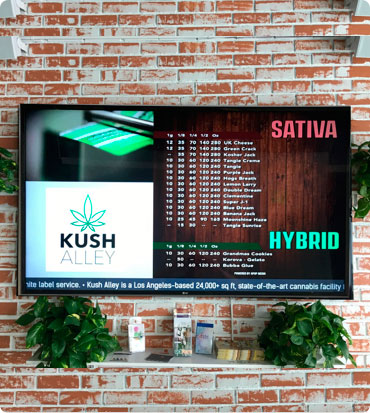 Splitscreen Menu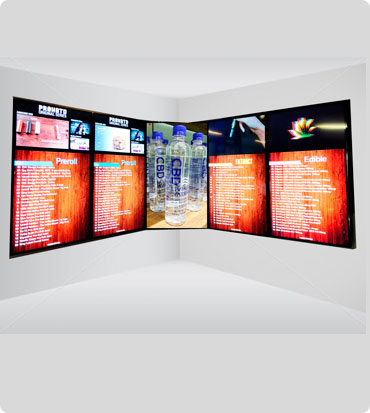 Vertical Content
Exclusive Content
We Partner with the Best in the Bussiness
We have exclusive partnerships with some of the best media and enternainment companies in the world to bring educational, enternaining, and engaging content to the APOP network. We run 50% content, 50% Ads
Contact Us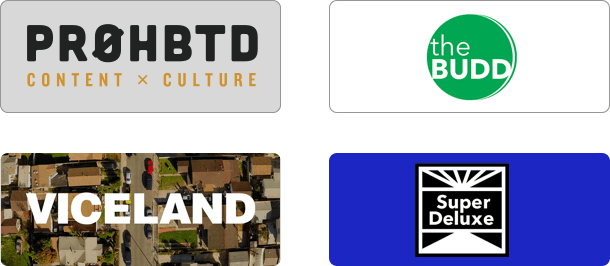 Auto-Generating Menus
Save Time and Engery
You will never have to waste time updating menus and programming inventory changes with our auto-generating menu system. Any changes or additions made to your menu from your POS system is automatically updated on the digital menu.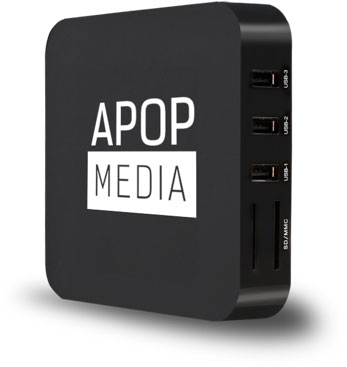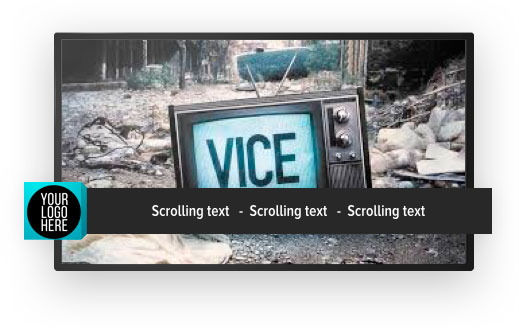 Scrolling Ticker
Scrolling text just like the news channels
Grab a customer's attention and showcase your latest announcements at the same time. The ticker shows anytime a video is on screen.
Contact Us
Join the Family
The Biggest Players in Cannabis
If you are serious about advertising in cannabis, own a cannabis brand, or want to expand your audience, we have the most valuable space in advertising for cannabis.
Contact Us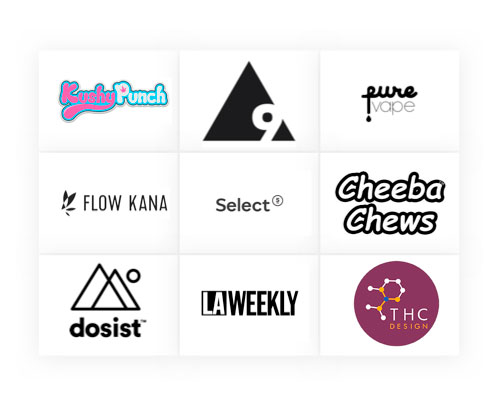 Want to learn more?
Fill out this form and our associate will contact you soon