All-In-One Retail Technology
APOP is creating the next generation of retail technology, reaching 2 million customers a month
at the Point Of Purchase and helping them make informed buying decisions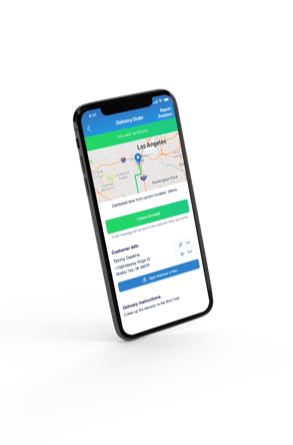 Manager Delivery App
Manage Your Incoming Orders and Assign Delivery to Employees.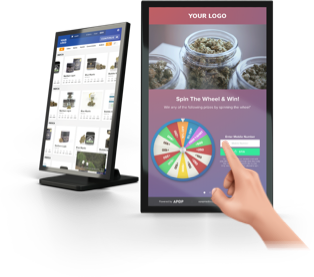 Kiosk Tablets
17-inch & 32-inch Retail Tablets Allowing Customers to Quickly Order & Spin the Wheel.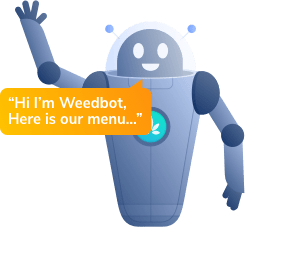 ChatBot
Customers Can Text Your Chatbot to Quickly Order, Anytime, Anywhere.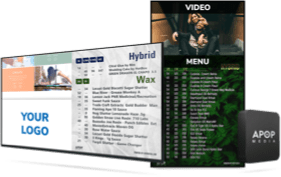 Digital Menus
Display Your Menus & Brands on Digital Screens Inside Your Dispensary.
The Big Names In Cannabis Use APOP
Over 300 Dispensaries Concentrated in California & Nevada
Over 100 Brands Advertise on APOP
Marketing, Ordering & Delivery Software for Dispensaries
That Integrates with POS Software
Our Marketing Suite makes the relationship between dispensaries and their consumers more streamlined, professional, and versatile.
Contact Us Now!
Digital Signage Network & Menus
APOP's customizable digital signage is comprised of POS auto-generated menus, educational/lifestyle content, and advertisements that target your consumers. Our screens are strategically placed at-point-of-purchase (APOP). On average customers spend 15 to 30 minutes in a dispensary per visit. With 3 to 5 screens per dispensary a customer may see one ad 3x-15x times per visit.
Digital in-store advertising increases interest in products by over 30%.
Showcase your brand identity & vibe
Spark curiosity & increase sales
Educate and engage your customers
Over 300 Dispensaries in Southern California & Nevada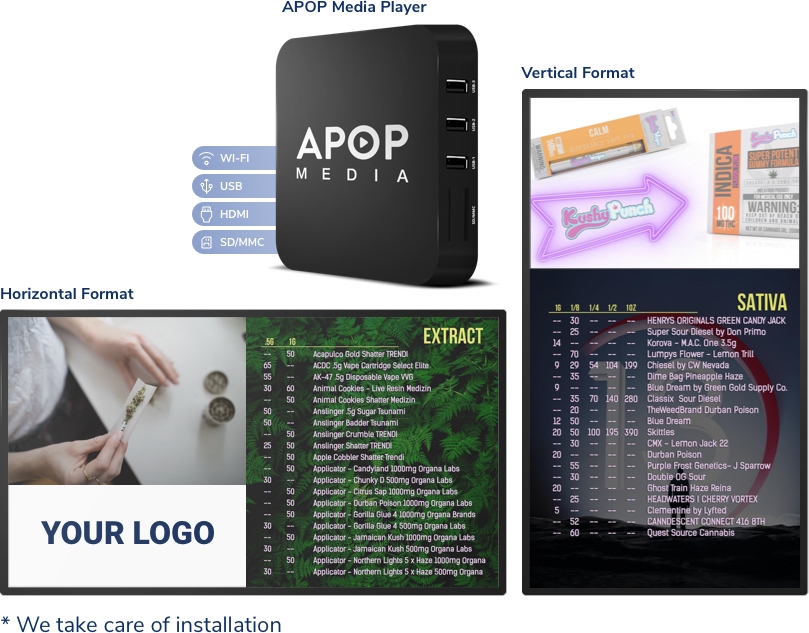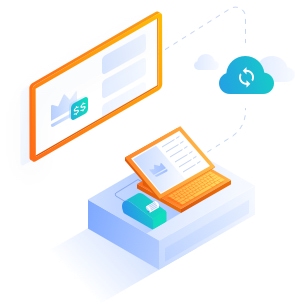 POS Integration
APOP pulls inventory and prices from your POS system, so that the screens, apps & touchscreens always match your system's inventory. You don't have to worry about inputting data across multiple platforms.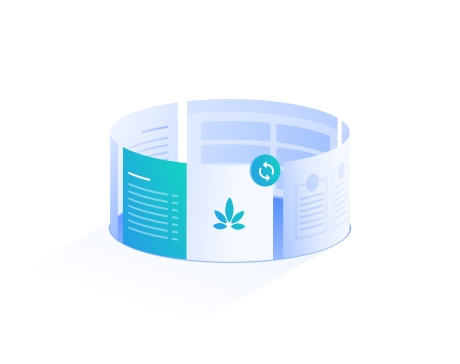 Auto Menus
Menus auto-generate and refresh so that any changes and additions you make to your POS system automatically update on your display menus. No more wasted time creating & updating your menus!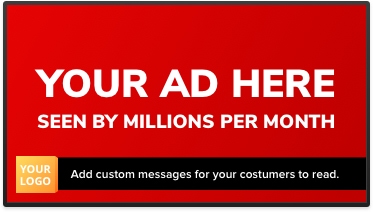 Advertiser Network
We work with some of the top brands in Cannabis to bring unique original content to your screens. This helps keeps customers engaged and informed, and also helps educate your budtenders about the brands in your industry.
"APOP's technology is on another level never seen in this market, They have changed our store's entire environment and allowed us to do our own instant delivery!"

Janice from
Easy Text Bot Ordering
In the age of convenience, nothing is easier than ordering right from your mobile device. That's why APOP is introducing Weedbot. We can easily assign your dispensary with a custom phone number, or you can port over your existing phone number and have customers automatically text Weedbot with their order.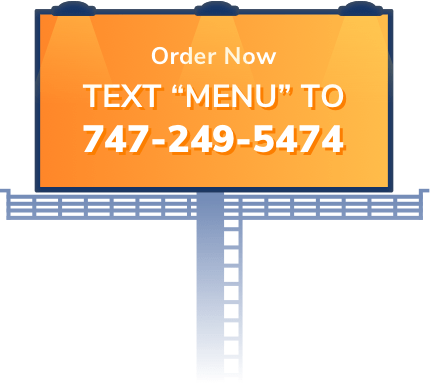 How It Works
Customers can text your phone number or a SMS number we assign to your store

Chatbot responds with a list of commands such as "Menu" or "Order"

If the user would like to order, a text containing your e-commerce mobile site is sent.

Chatbot Number Options
1

Port Your Existing Number

We can port your existing phone number and Weedbot will respond to any customer who calls or texts that number.

2

Set up a New Number

Alternately, we can set up a new number to be used exclusively for customers who want to use the Weedbot.

3

Get your own Short Code Number

We can create a short code for your dispensary, like "420420" to create an easy, recognizable number for customers. Short Code charges will apply.
EZ E-Commerce & Mobile Ordering
Enable customers to place online orders from web or mobile device, with pickup and delivery options.
Customize with Your Look & Feel

Your store branding heads the page for easy identification.

Showcase All of Your Products

Everything you have in your system is displayed online for easy browsing.

Integrated with Your POS

Like our other tools, E-Commerce is integrated with your POS for instant updates. For some systems, orders can be pushed directly back to the POS.

Customer Login via Their Phone Number

A fluid customer login experience means no remembering username and passwords, making it easier to purchase.

Pickup/Delivery

Customers choose whether they want an order delivered or picked up in-store.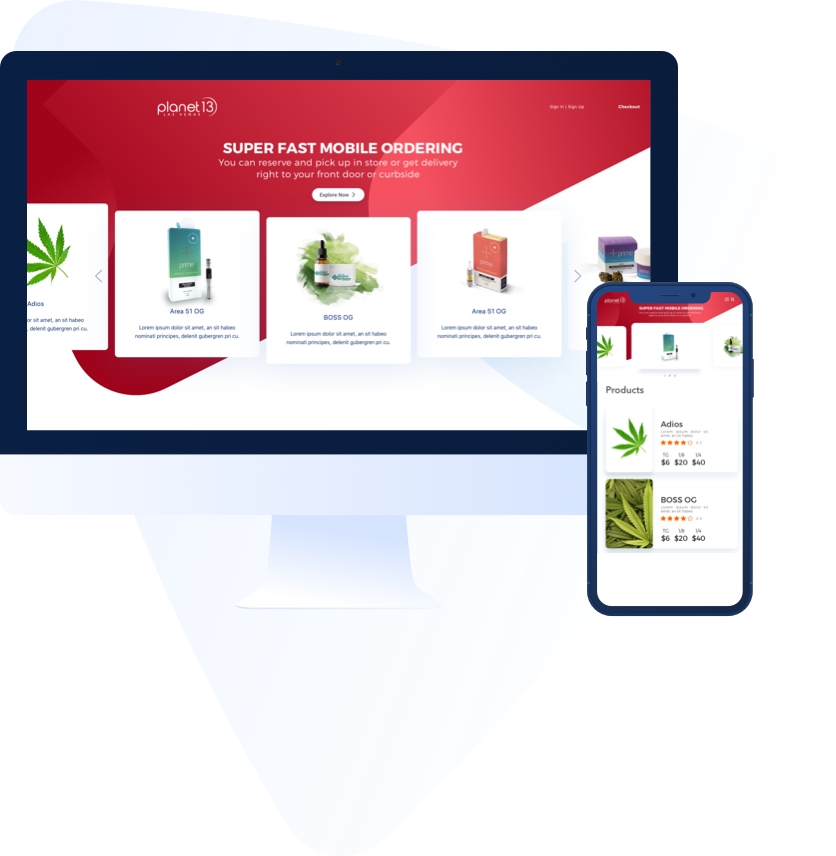 Your Very Own
Manager Delivery App
The all-in-one mobile app allows you to streamline your ordering process, manage your store's marketing content
and communicate with fellow team members.
Team Communication

Securely communicate in-app with staff about store matters

Browse Brands

Scroll through popular cannabis brands to find the right items for your store

Delivery/Pickup

Manage remote orders, whether pickup in-store or delivery to the consumer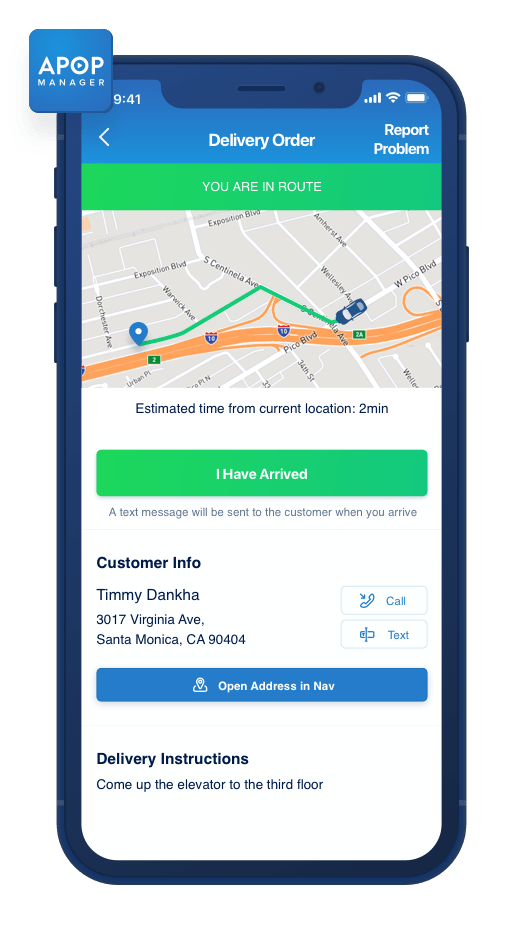 Staff Profiles

Set up your team's individual profiles, and give and restrict their permissions

Manage Menus

Customize your menu and ticker information, and view your content

Support

Contact us from the app with questions or concerns when needed
Self-Checkout
Kiosk Tablets
In-store kiosk tablets provide another simple and integrated way for customers to place orders. APOP Kiosk Tablets allow customers to skip the line and order themselves without the need of a budtender.
Touch-Screen Simplicity

Consumers can easily swipe and tap through your menu and its details

POS Integration

The suite pulls directly from your POS and updates regularly

Convenient for Consumers

The customer who knows what they want can find it quickly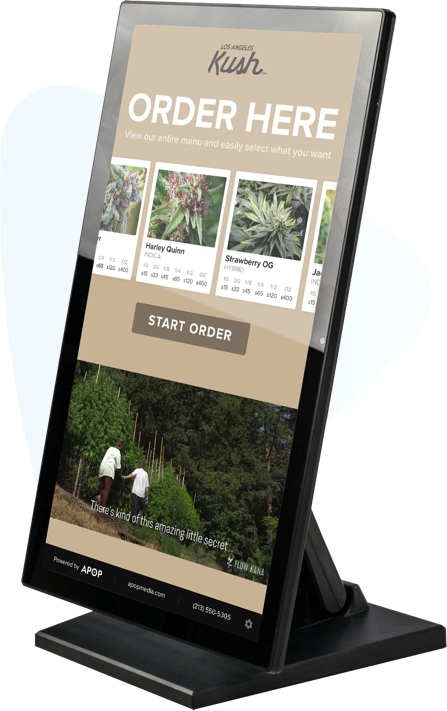 Privacy and Comfort

Customers can feel comfortable ordering from their own kiosk

Educate while Browsing

Informs your customers about new products and brands

Streamline Orders

Tablets make it easy for staff to see orders and fill them on-site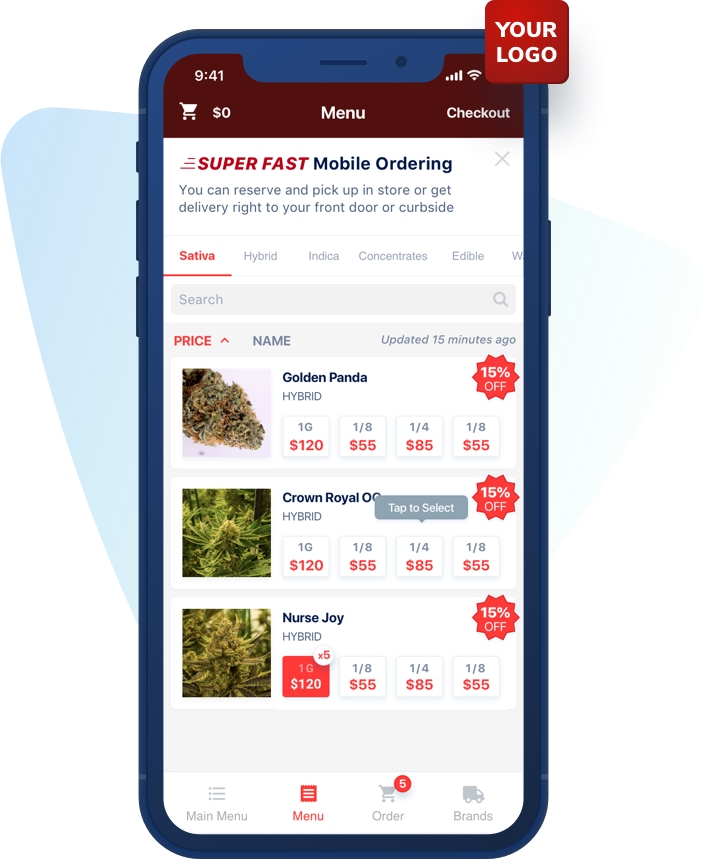 Reaching Out
Consumer App
The versatility and convenience that your Consumer App offers customers is incredibly valuable. Mobile ordering is quick with verified consumers, who can browse your store's products and choose whether to have their order delivered or picked up in-store. Due to Apple & Google restrictions, the mobile app only provides a catalog of your menu. If a customer is interested in making a purchase, they can click on "View in Web" button under any product and be redirected to a mobile responsive site where they can complete their purchase.
Your Store

The Consumer App is branded with your store's logo and products

Verification

Consumers are able to verify in-app that they can legally purchase cannabis

Easy Ordering

Consumers easily browse through your items and view details to inform buying decisions

Delivery Options

The App allows consumers to choose delivery options and notes for drivers

Order Status

Customers are able to check on the status of an order in progress